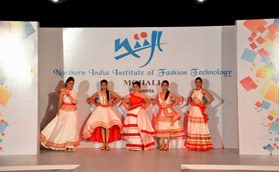 The department of Industries & Commerce, Govt. of Punjab, established Northern India Institute of Fashion Technology, in 1995, comprehending and visualizing the need of trained professionals in the arena of Textile and Garment Industry. An MOU was signed with the National institute ...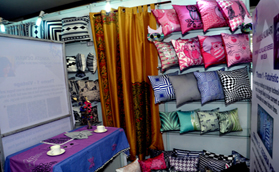 NIIFT, in its contemporary essence, has emerged as a premier institute of North India possessing the ideology of commitment, creativity and professional integrity. The garment industry of Punjab is an exquisite pot pourri of the flavours ranging from ethnic
Pay Fee Online





ANU KAMA

The Final Collection is a virtual reality of the hard work and toil of our students and the faculty who have put in their time, energy and inspiration. The collection encapsulates the technical accomplishments , the creative flair and the philosophy behind the concept and the designs. are indeed objects of art.concept and the designs.